Introduction: The Need for Renovation
After over a decade of delighting customers with our delicious cakes and pastries, it became clear that our beloved cake shop was in need of renovation. The layout no longer worked efficiently for our bustling business, and after years of wear and tear, the shop was starting to show its age. We knew the time had come to rebuild and renovate our cake shop to bring it up to date with our growing business needs. This is the story of the journey we undertook to completely transform our shop.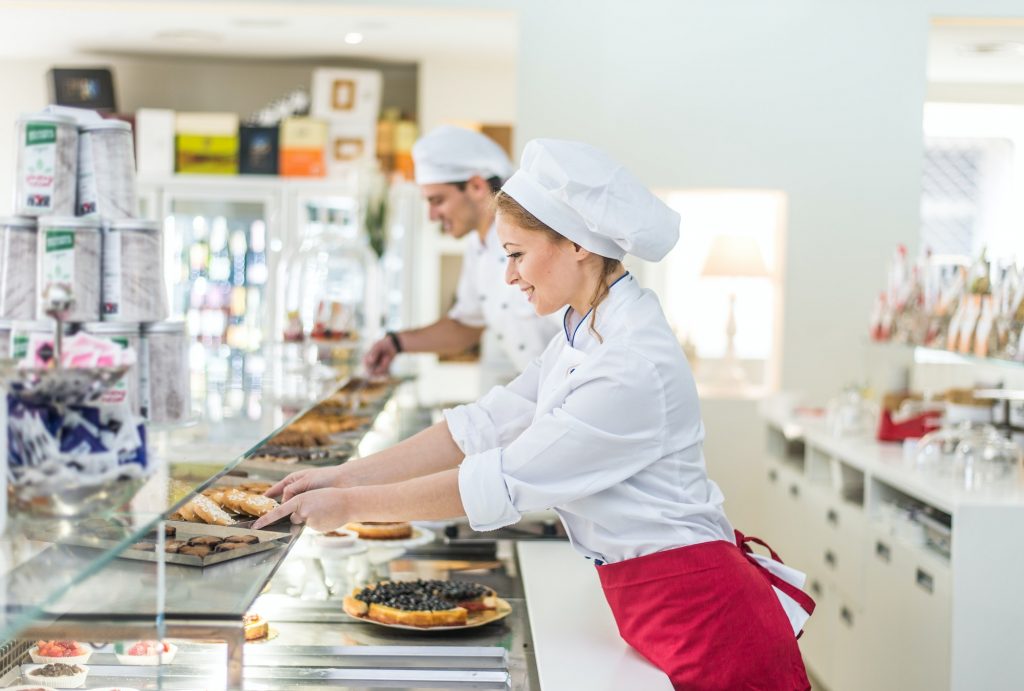 Why We Decided to Rebuild
Several factors led us to the decision to do a complete rebuild and renovation of our cake shop:
Outdated layout: Our current layout was no longer efficient due to the growth of our business over the past 10 years. The kitchen and retail areas were cramped, making it difficult to fulfill orders in a timely manner.
Functionality issues: There were problems with the plumbing, electrical, and ventilation systems which needed to be completely overhauled for optimal functionality.
Aesthetic appearance: After a decade of use, our shop was looking worn, dated, and in need of a fresh new look.
Changing needs: Our business had evolved, and we needed a space tailored to our current needs – a larger kitchen for increased production, more retail space, and new amenities like a training room.
Customer feedback: Many loyal customers suggested improvements and expansions they would like to see in a renovated shop.
Future growth: We envisioned steady growth in the coming years, and the current shop would not be able to accommodate it. We needed a space ready for the future.
After considering all of these factors, we decided the time was right to rebuild our beloved cake shop from the ground up.
The History of Jax Cake Shop
To fully understand why we decided a full renovation was necessary, it helps to know the history of our humble cake shop.
Our Humble Beginnings
Jax Cake Shop first opened its doors in 1999. At the time, we were a small home-based cake shop, operating out of our founder's tiny apartment kitchen. Our founder Jackie dreamed of sharing her love of baking and cake decorating with the community.
At first, it was just Jackie baking and delivering cakes to customers locally. Initial operations were bare bones – just a single oven, a small countertop mixer, and basic ingredients. But the care Jackie put into each cake quickly earned a following of delighted customers.
Growth and Expansion
Within two years, demand had grown to the point that Jackie needed to move operations out of her home kitchen. In 2001, we opened our first official storefront location on Main Street. This allowed us to significantly ramp up production and serve many more customers.
Over the next several years, the business steadily expanded. More staff joined to help with baking and running the shop. Our offerings increased from cakes to include cupcakes, cookies, pies and other pastries. By 2005, the growth was so rapid, we undertook our first renovation to expand the Main Street location.
This helped accommodate the booming business for a few more years. But by 2015, we had clearly outgrown the space yet again.
The Decision to Rebuild
By 2019, it was undeniable – our original cake shop location needed more than just superficial renovations and additions. The layout was inefficient, systems were failing, and the space looked seriously outdated.
After exploring all options, we decided a complete rebuild from the ground up would give us the fresh start we needed. This would allow us to custom design the perfect space for our maturing business needs.
The rebuild would be a major undertaking – but we were ready for the challenge!
The Factors That Led to the Decision
As mentioned above, several key factors ultimately led us to choose a complete cake shop rebuild:
Inefficient layout – Our current retail area, kitchen, storage, and work spaces had become a cramped maze over the years as business grew. The layout simply did not work for high-volume production and sales.
Aging systems – The electrical, plumbing, HVAC, and other systems were the original installations dating back 20+ years. Upgrades were needed to support modern equipment.
Lack of amenities – Simple amenities like customer restrooms, a staff break room, and parking had become inadequate.
Outdated technology – From ovens to mixers to point of sale systems, our technology badly lagged behind modern innovations.
Limitations on growth – The space couldn't accommodate the growing demand. Expanding was impossible without a major overhaul.
Accessibility issues – The old layout was not ADA compliant and not senior friendly.
Declining aesthetics – The dated decor just looked old and worn out, needing a fresh new look.
Faced with all these factors, we realized trying to work around the limitations of the old building made no sense. The best option was to start from scratch with a new build customized for our needs.
The Goals We Set for the Renovation
In planning for the new cake shop rebuild, we established goals to guide the project:
Increased efficiency – New kitchen layout to optimize workflow and production capacity
Improved customer experience – Bigger retail area and tasting room to enhance shopping and sampling
Expanded offerings – Add new menu items by increasing kitchen capabilities
Modernized technology – Install modern baking and sales equipment for best results
Custom buildout – Design the space around our unique needs and vision
Phased construction – Minimize sales disruptions by rebuilding in sections
ADA compliance – Improve accessibility for all customers
Sustainability – Use green building methods and energy efficient systems
Aesthetic appeal – Incorporate our brand look with an inviting retail space
Added amenities – Provide parking, restrooms, break room, lockers, etc. for staff and customers
Room for growth – Build in capacity to continue expanding in coming years
We were ambitious yet strategic in setting goals. We wanted a cake shop tailored precisely to our business now, with the flexibility to adapt in the future.
Planning the Renovation
Careful planning was critical – we had to rebuild our cake shop while still running the business. We treated the renovation like a full project:
Formed project team – Gathered key staff across functions to oversee the project
Conducted assessments – Created detailed lists of requirements for all spaces
Developed project plan – Comprehensive plan covering timeline, budget, responsibilities
Chose design partners – Hired architects and contractors experienced in food retail builds
Managed approvals – Navigated permits, inspections and regulations
Secured financing – Funded the project through SBA loans and personal capital
Interviewed subcontractors – Vetted specialty contractors for systems like HVAC and electric
Researched equipment – Identified ideal baking and retail equipment to enhance operations
Designed new space – Worked closely with architects on optimal layout and flow
Found temporary location – Secured a short-term leased space to operate from during construction
Meticulous planning was the only way to undertake a complete demolition and build while still running our business.
Assembling the Renovation Team
We knew we couldn't do this alone – a rebuild of this scale required the right partners. We carefully assembled a team combining outside experts and internal staff:
General Contractor – Our GC oversaw the entire project timeline, budget, and subcontractors.
Architects – The architecture firm designed the new space focused on our workflow and needs.
Engineers – Structural, electrical, and HVAC engineers ensured optimal systems design.
Baking Consultant – A bakery design expert advised on ideal kitchen layout and equipment.
Retail Designer – Provided designs for the retail space, counters, displays, etc.
Business Advisors – Helped develop financial projections and secure financing.
Management Team – Our internal leadership team helped drive decisions and planning.
Employees – We incorporated feedback from the entire staff into the plans.
Vendors – Suppliers ensured we had the right baking ingredients and retail products.
Combining these experts allowed us to rebuild even better than imagined.
Designing the New Layout
The new cake shop layout focused on an improved flow between spaces:
Expanded kitchen – Increased prep, baking, and decorating stations
Larger retail floor – More space for customers to shop and sample treats
Dedicated training room – Area for baking classes and employee training
Spacious tasting bar – Inviting counter to enjoy a drink and dessert
Separate office – Private office away from busy production areas
Well-defined storage – Organized storage for ingredients, supplies, and finished product
Efficient receiving – Easy access for receiving deliveries
Staff break room – Comfortable space for employees to take breaks
Ample parking – Convenient customer and employee parking
Better restrooms – Spacious public restrooms for customers
The new layout allows our entire operation to function seamlessly from ingredients delivery to final cake pick-up.
The Importance of the Right Tools
While design and layout were critical, we also needed to invest in the right equipment. As bakers, we understood the importance of tools.
Baking Tools vs Construction Tools
Baking requires precision tools like:
Ovens for even heat distribution
Accurate food scales
Stand mixers to perfectly blend batters
Rolling pins for just the right dough thickness
Piping bags for decorated details
Likewise, construction and renovation relies on specialized tools:
Power drills for driving screws
Saws for precise cuts
Paint sprayers for even coatings
Nail guns for efficiency
Concrete mixers for durable slabs
Having the right tools for the task results in superior outcomes in baking and construction alike.
Selecting the Right Building Hire Equipment
For our renovation, we chose National Tool Hire as our equipment provider. From demolition to buildout, they offered all the necessary equipment to complete the project:
Jackhammers for breaking up old concrete
Dumpsters for debris removal
Trenchers for underground wiring
Scissor lifts for overhead work
Chop saws for cutting framing lumber
Tile saws for precision tile cuts
Floor buffers for smoothing concrete
Carpet install tools
Drywall lifters and fastening tools
Power trowels for concrete finishing
Masonry equipment for brickwork
Paint sprayers and rollers for finishing
Hand tools for detail work
Having immediate access to their wide selection of equipment enabled our contractors to efficiently tackle each stage of the renovation.
Why We Chose Our Equipment Provider
We chose National Tool Hire for their:
Expertise – Knowledgeable staff helped select the right tools
Wide inventory – Access to any equipment needed for our project
Delivery service – Tools delivered directly to our site as needed
Modern equipment – Well maintained, latest models for best results
Competitive rates – Pricing fit comfortably within our budget
Convenience – Easy access from our job site saved time and hassle
Reliability – Dependable performance minimized downtime
24/7 availability – Ability to pick up or order tools anytime
Flexible terms – Could rent for durations tailored to each job phase
Damage waivers – Insurance provided peace of mind
Their full-service approach gave our contractors what they needed, when they needed it.
The Renovation Process Begins
After months of planning, we were ready to start the exciting, slightly nerve-wracking process of rebuilding our cake shop from the ground up.
Breaking Ground on the Renovation
We hosted a groundbreaking ceremony to mark the start of construction. The centerpiece was digging the first shovelfuls of dirt to symbolize the beginning of a new foundation for our business.
It was an emotional milestone after so much preparation. Now the real work would begin!
The First Week of Renovation
The contractors started by demolishing the interior of the building. This included:
Disconnecting electrical and plumbing systems
Removing fixtures like lights and sinks
Tearing down walls, flooring and ceiling
Ripping up old concrete floors with jackhammers
Transporting debris away in dumpsters
Within just days, the building was stripped down to its core structural elements. It felt surreal to see our once cozy shop transformed into a hollowed out construction zone. But we knew this demolition was necessary to clear the way for rebuilding.
Challenges Faced During the Renovation
While we expected renovating an existing building would present challenges, some issues still caught us off guard:
Unexpected structural damage – Once walls were opened up, more rot and corrosion was uncovered that needed repairing.
Permit delays – Even minor plan changes triggered new permit approvals, delaying work.
Neighbor complaints – Noise and parking issues from the construction frustrated nearby residents.
Added expenses – Unforeseen repairs and changes resulted in budget overages.
Supply chain issues – Material shortages meant long lead times, stalling progress.
Crammed temporary location – Our small temp space was extremely tight for baking volume.
Employee fatigue – Long hours took a toll on morale and energy levels.
Despite careful planning, snags were inevitable. Adapting became the name of the game.
How We Overcame the Challenges
Persistence, teamwork and understanding from the community allowed us to overcome challenges:
Weekly team meetings – Closely monitored issues and adjusted approaches
Open communication – Keeping everyone in the loop minimized surprises
Renegotiated timelines – Reset realistic schedules when delays occurred
Revised plans – Made design changes when needed to work around problems
Found cost savings – Negotiated discounts and delayed some non-essential work
Ordered supplies early – Bought materials well in advance to avoid shortages
Rented refrigerated truck – Added external space for the temp location overflow
Additional hiring – Brought on extra hands to lessen staff workload
Offered overtime – Compensated for long hours during crunch times
Checked on staff – Ensured morale stayed high even during stressful periods
Thanked the community – Showed appreciation for neighbors through gifts and events
Thanks to cohesive teamwork and continuous communication, we worked through the toughest times.
Overcoming Obstacles: Stories from the Ground
Our project manager Mike shares some stories of overcoming key challenges during the rebuild:
"When we opened up walls and found major structural damage, at first it was deflating. We had to halt work for re-engineering the repairs, resubmitting plans, getting permits – it delayed us at least 2 weeks. But instead of sitting idle, we shifted to another area and continued progress there while we waited. Keeping things moving minimized the impact."
"Managing neighborhood issues was tricky. With construction next to homes, complaints were inevitable. We tried to be proactive by sending updates on the timeline and thanking them for their patience. Offering small gifts like baked goods didn't hurt either! That goodwill from the community was invaluable."
"Even as delays happened, we focused on the relationships being built between everyone involved. This brought out the problem-solving spirit in our team. I'm extremely proud of what we persevered through together. Those challenges only strengthened us."
The Role of Teamwork in Overcoming Obstacles
Time and again, obstacles were overcome thanks to the dedication of every person working on the project. From our own staff to the contractors and vendors, it took a cohesive team effort to push forward in difficult times. We formed bonds with everyone involved, and that spirit of unity is part of what allowed us to achieve our dream rebuild.
Progress Update: Halfway Through the Renovation
After two months of active construction, we passed the halfway point. Taking stock of progress made so far kept momentum going:
Completed demolition – The teardown of old systems and interiors
Poured new foundation – Fresh structural concrete slab poured
Framing underway – New walls and partitions framed out
Rough mechanicals in – Plumbing, electric, HVAC roughed into the walls
Roofing installed – New standing seam metal roofing went up
Exterior renovation – Brick facade restored, accents added
Temporary location fully operational – Sales continued uninterrupted
Seeing the new building take shape gave us a thrill. Our visions were coming to life brick by brick, pipe by pipe. Morale was high knowing the biggest challenges were behind us.
What We Achieved in the First Half
Hitting the midpoint let us reflect on wins so far:
On schedule – Despite delays, we were on track for the estimated timeline
On budget – At 50% complete, costs were as projected
Safety record intact – No major injuries or incidents occurred
Sales steady – Revenue stayed consistent even through construction
Culture preserved – Our teams pulled together, keeping our close-knit feel
Valuable experience – We learned so much that will help us in future projects
** Stronger bonds** – Relationships with partners strengthened
No major conflicts – Vendor and contractor disputes were minimal
Quality workmanship – Craftsmanship exceeded our expectations
Stakeholder confidence – Our customers and community were fully supportive
The project's smooth progress so far helped validate that we were on the right path.
The Role of Baking Tools in Our Rebuilding Journey
An interesting parallel during the renovation was seeing the clear parallels between baking tools and construction tools. Just as we rely on quality baking tools, the contractors depended on having the right construction equipment to achieve quality results.
Some examples of these parallels include:
Measuring tools – Scale for baking vs builders level and tape measure for construction
Mixing tools – Stand mixer for batter vs cement mixer for concrete
Shaping tools – Rolling pin for dough thickness vs trowel for concrete shaping
Cutting tools – Knives for cake trimming vs miter saw for wood cutting
Lifting tools – Spatulas for cookies vs drywall lifts for panels
Fastening tools – Piping tips for frosting detail vs nail gun for wood framing
Cleaning tools – Dishwasher for pans vs power washer for surfaces
Finishing tools – Piping bags for decoration vs paint sprayers for coatings
Having the right tools for every building task resulted in a high quality finished product, just like having the right bakeware allows us to produce quality cakes and pastries.
How Our Baking Experience Helped in the Renovation
Interestingly, our decades of baking experience proved useful during the cake shop rebuild in a few key ways:
Attention to detail – Just as baking requires precision, overseeing construction details was critical. We spotted and addressed even minor flaws.
Workflow knowledge – Designing an efficient kitchen workflow translated well to mapping out the whole shop's workflow.
Project management – Running a bakery kitchen handed us familiarity with managing complex projects and timelines.
Quality standards – Our high standards for pastry quality gave us an eye for insisting on quality craftsmanship.
Cleanliness – Keeping a spotless kitchen prepared us for maintaining a clean job site.
Resource optimization – Just like avoiding food waste, we minimized wasted supplies and building materials.
Order and organization – Our kitchen procedures helped us maintain order among the chaos of construction.
Our baking know-how gave us skills that proved incredibly helpful during the cake shop renovation.
Drawing Parallels: Baking and Building
Throughout the renovation, it was eye-opening to see the parallels between building and baking:
Planning – Recipes and architectural plans both require meticulous upfront planning.
High quality ingredients – Like fine baking ingredients, we used premium grade building materials.
Mixing – Ingredients must be properly combined and mixed, just like cement or paint mixing.
Working in phases – You bake in stages like proofing and baking, just as construction happens in phases.
Skill and craftsmanship – Experienced bakers and builders both take pride in skills honed over years.
Precision – Measurements must be precise, whether for a cake recipe or wood joinery.
Allowing time – Baked goods take time to set and rise, while concrete and paint need time to cure.
Teamwork – Just as a bakery relies on teamwork, construction needs collaboration between numerous trades.
Attention to detail – Decorating a cake or installing flooring both require meticulous attention to detail.
Quality control – Continuous inspection ensures quality in baking and building alike.
The whole experience gave us new appreciation for the art and science behind construction.
The Similarities Between Baking and Building
Baking and construction are more similar than one might think. Here are some of the biggest similarities we noticed:
Meticulous planning
Reliance on tools and equipment
Importance of measurements
Attention to timing
Need for organization
Careful inspection throughout
High cleanliness standards
Creativity and problem solving
Pride in craftsmanship and final product
Minimizing waste
Strong communication skills
Ability to work under pressure
Physical labor and endurance
Teamwork and collaboration
Combining science and art
Making visions and plans a reality
In the end, baking and construction both blend science, art, collaboration, and tenacity to produce something lasting and meaningful. This unexpected connection brought newfound appreciation for the integrity of the build process.
The Final Stages of Renovation
As we entered the final weeks of renovation, excitement was reaching a fever pitch. We could hardly believe our nearly 20 year dream of a rebuilt cake shop neared reality.
The Last Few Weeks of Renovation
The final stretch of renovation included:
Interior framing completion – Walls, doors, and millwork wrapped up
Insulation and drywall – Walls sealed up and made weather tight
Interior finishes – Trimwork, lighting, flooring, painting
Kitchen installation – Appliances, plumbing, and electrical
Bathroom completion – Fixtures, partitions, accessories
Furniture and displays – Shelving, counters, and POS systems
Exterior completion – Final site paving, planters, lighting
HVAC commissioning – Testing of air balance and controls
Cleaning and prep – Thorough detail cleaning prior to opening
Inspections – Final approvals from health department and building inspectors
Staff orientation – Employee walkthroughs of new space and protocols
Stocking – Filling kitchens and displays with ingredients, products and decor
The pace accelerated rapidly as everyone worked extended hours to get finish details buttoned up. Exhaustion was setting in, but the final goal kept us energized.
The Final Touches
Applying those final touches was tremendously satisfying after a year of hard work:
Hanging our new logo signage
Filling our mahogany display cases with fresh pastries
Brightening up the space with floral arrangements
Polishing the terrazzo floors to a glossy shine
Stocking the kitchen with shiny new baking tools
Unpacking boxes of new computers and tablets
Programming the state-of-the-art ovens and mixers
Filling shelves with colorful ingredients and decorations
Connecting the audio system to play upbeat music
Fine-tuning the lighting to create a warm glow
Steaming and pressing our new staff uniforms
Rolling out the red carpet at the entrance
The little details that completed the look and feel of our new home. We were ready to throw open the doors again.
The Big Reveal: Our Newly Renovated Cake Shop
After a yearlong rebuild process, the big reveal had finally arrived. The community was abuzz for the unveiling of our completely transformed cake shop. All the time, effort and investment was about to pay off.
Our First Impressions of the New Shop
Walking into the finished cake shop for the first time was an emotional experience – it exceeded even our loftiest dreams!
The gleaming state-of-the-art kitchen was a baker's paradise. The glittering retail space looked like a high-end bakery in a big city. The exterior with our proud new sign and logo welcomed customers in. We couldn't wait to share this space with the community.
Customer Reactions to the New Look
On opening day, customer reactions were the greatest reward. Jaws dropped, eyes widened, and smiles abounded. Compliments poured in:
"This place is unrecognizable – it's incredible!"
"It's so beautifully designed, I feel like I'm in Paris!"
"The displays are works of art, I can't wait to try everything!"
"The whole vibe is so fresh but still warm and welcoming."
Their heartfelt excitement reassured us every ounce of effort was worthwhile.
First Customer Reviews
In addition to the in-person compliments opening day, online reviews also started rolling in:
"The rebuilt cake shop is stunning – a true showcase of their baked goods." 5/5 stars
"Don't miss visiting the new and improved location. It's a delight for the eyes and tastebuds!" 5/5 stars
"What an amazing transformation! It's impressive how they maintained the charm of the original shop." 4/5 stars
"I've been a customer for years and this rebuild completely exceeded my expectations. Bravo!" 5/5 stars
Seeing those five star reviews from longtime loyal customers filled us with pride and gratitude.
The Impact of Renovation on Our Business
While rebuilding was a monumental endeavor, the payoff made it all worth it. Here are some of the biggest impacts on our business:
How Business Has Improved Since the Renovation
Increased sales – Average transaction size has grown by 15%
Higher production – Daily output increased by 40% to match growing demand
Faster fulfillment – Online ordering turnaround reduced from 48 to 24 hours
Expanded offerings – Added more specialty cakes, pastries, and beverages
Enhanced ambiance – Customers linger and socialize in the relaxing space
Capability to cater – Now able to provide catering services
Ability to franchise – Equipped for easy replication in new locations
Elevated safety – New equipment enhances employee safety
Boosted morale – Employees are proud and excited to work in the inspiring space
Improved reviews – All customer review metrics have increased
Media buzz – Press coverage and awards for the successful rebuild
Our total transformation has propelled business growth beyond our expectations.
Lessons Learned From Our Renovation Experience
While of course we're thrilled with the results, undertaking a major renovation taught us invaluable lessons:
Allow plenty of time for each phase – delays happen!
Get community buy-in and support from the start
Take time to celebrate small milestones along the way
Overcommunicate updates to staff and customers
Be ready to compromise – adjustments will be needed
Think through the smallest details early – they matter!
Always have a contingency fund available
Document everything extensively – photos, notes, change orders
Hire contractors with proven experience on similar projects
Welcome and listen to staff input – they're in the trenches
Be resolute during the difficult times in order to power through
Remember that a minor setback isn't a total failure
Maintain enthusiasm – positivity is contagious
The work doesn't end once construction is done – allow soft opening time for transition
This experience expanded our skills and knowledge tremendously.
What We Would Do Differently Next Time
If we were to undertake a project of this scale again in the future, some things we would do differently include:
Work with the contractors and architects earlier in design stages
Start communicating with the community farther in advance
Buffer the schedule with more padding at each stage
Take even more photos and notes documenting the process
Hold more frequent staff update meetings and listen sessions
Install cameras onsite for remote monitoring of real-time progress
Make interior finish selections earlier
Look into prefabricated walk-in cooler/freezer boxes rather than building from scratch
Excavate and order drainage materials immediately to avoid weather delays
Ask for discounts on long-lead time materials if possible
Negotiate contracts with penalties for late completion
Spend more time rehearsing new operations in the temporary space
This experience provided an invaluable education we can apply to future projects.
The Importance of Tool Hire in Construction Projects
A key lesson from our rebuild was the immense value of having the right tool hire company supporting large construction jobs.
Why We Recommend Our Equipment Provider
We wholeheartedly recommend National Tool Hire because:
Their inventory ensured we always had the right equipment
Equipment was delivered on-time and in working order
Any issues were fixed rapidly with no fuss
The staff advised us expertly on selecting tools
Prices fit comfortably within our budgets
Tools could be rented for any duration we needed
They offered discounts for bulk long-term rentals
The rental process was smooth and paperwork minimal
Damaged tools were replaced or repaired without argument
Tools helped us avoid injuries and hazards
The bottom line – National Tool Hire gave us one less thing to stress over during an enormously complex project. Their service was invaluable.
Conclusion: The Sweet Success of Our Rebuilding Journey
In closing, this cake shop rebuild was by far the biggest and most complex endeavor our family business ever undertook. Of course it tested our skills and stamina like never before. But looking back, it was also incredibly rewarding on many levels:
Reflecting on the Journey
We created a workspace genuinely tailored to our needs
We learned so much about design, construction and project management
We formed strong bonds with new partners and vendors
Our staff pulled together as team more than ever before
Our customers felt valued by the investment made in their experience
We helped create jobs through a major local project
We contributed to the community with a new gathering place
We made our business more sustainable and accessible
We honored our history while reimagining our future
We're so proud to have seen this ambitious vision through. The journey was just as enriching as the destination. Our refreshed start in this new space has us more excited than ever to continue delighting customers and being a community staple.
Acknowledgements: Thanks to Our Building Hire Equipment Provider
We couldn't have completed this project without the support of:
National Tool Hire – supplying all equipment
Fairfield County Building Co – general contractor
Turner Architecture – lead architect
Baker Construction Consultants – kitchen design
Cake Shop Staff – day-to-day problem solving
Our Families – moral support through the process And of course, our customers – we did this for you!
A Special Thanks to Our Customers
Most importantly, thank you to the customers who've supported us over the past 20 years. We wouldn't be here without you. We hope you enjoy this new space and we can't wait to serve you for the next 20 years!
The Future of Jax Cake Shop
With a rebuilt space custom made for our business, we're thrilled about the future.
Our Plans for the Future
Over the next few years, we're eager to:
Settle into our new systems and take advantage of the technology
Expand our online ordering and delivery radius
Increase catering and specialty services
Develop more diverse and gluten free options
Focus more on sustainability initiatives
Host more classes and community events
Work toward launching satellite locations
Update our brand identity and packaging
Build partnerships with local suppliers, vendors and charities
Find more ways to give back to the community
Apply lessons learned to continuously improve
Cross-train staff across production and service
Develop leaders within our team
Mentor up-and-coming food entrepreneurs
We poured our hearts into this rebuild and now the possibilities feel endless. Our refreshed cake shop is just the first step toward an exciting future.
The Role of the Community in Our Success
Of course, our business doesn't exist in a bubble. This cake shop belongs to the community that has loyally supported us all these years. They've cheered us on through the renovation, shared invaluable input, and given us a reason to do what we love every day. Our future success will be shared with the community side by side.
The Grand Reopening: A Day to Remember
Once we settled into the new space, it was time for a proper celebratory grand reopening. We wanted to fully commemorate the occasion with our beloved customers.
The Festivities of the Grand Reopening
The grand reopening was a day of joy and excitement. Festivities included:
An eagerly-awaited ribbon cutting ceremony
Champagne toasts raising a glass to the future
Speeches looking back on our growth journey
Live music filling the air with upbeat tunes
Gorgeous floral arrangements lining the space
Colorful new balloons and banners fluttering
Divine aromas from fresh baking all morning
Free samples for all visitors to enjoy
An elaborate cake cutting with our largest cake ever
Reserved VIP tasting sessions for our longest-tenured customers
Multi-tiered discounts on top selling items
Raffle prizes given out hourly – gift cards, free birthday cakes, baked goods packages
Food trucks offering savory bites to pair with sweet treats
Local artisans showcasing their products at booths
Kids decorating cupcakes and cookies
A vintage photo booth capturing the day's memories
After so much effort, it was deeply fulfilling to come together and celebrate this milestone achievement.
The First Day in the New Shop
On the actual first day serving the public in our newly rebuilt space, the energy was palpable.
The entire staff arrived early, buzzing with excitement to christen the new kitchen. Sun streamed through the gleaming windows as ovens sprang to life. Tables and shelves brimmed with delectable creations ready for tasting. Soft music filled the air.
As the doors opened, eager crowds peered in, eyes glowing with wonder. Children dragged their parents right to the cases of fresh donuts and cookies. The rich aroma of brewing coffee drew patrons inside. Gasps and grins broke out as they took in the new space. Faces familiar and new sampled treats and gave heartwarming congratulations.
Chatting filled the room along with exclamations of delight. Every bite and sip was enjoyed to the fullest. It felt absolutely magical. We knew then everything we had worked for was profoundly worth it.
The New Menu: A Celebration of Our Journey
To go with our new space, we wanted a special commemorative menu:
The Special Reopening Menu
The menu for our reopening celebration featured:
A Rebuilding Cake – towering 10 layers of vanilla, chocolate and red velvet
Renovation Cupcakes – vanilla with chocolate construction equipment decorations
Hard Hat Cookies – sugar cookies iced like construction hard hats
Blueprint Pie – blueberry pie replicating an architect's blueprint
Builder's Breakfast – rise and shine muffins and coffee in commemorative mugs
Construction Crew Lunch – hearty sandwiches for hungry workers
Project Manager's Dinner – classic chicken pot pie to nourish the team
Contractor's Coffee – bold dark roast fuel for long days
Celebration Sparkling Punch – bubbly fruit punch with rainbow sherbet
Milestone Malt Shake – creamy chocolate malt milkshake topped with a tiny "1 Year" flag
Sweet Success Sundae – decadent hot fudge sundae with a tiny shovel topping
We had fun getting creative with menu items inspired by the rebuilding journey. It made for a uniquely celebratory selection of treats.
The New Look: A Blend of Tradition and Innovation
Our rebuilt cake shop features a design aesthetic that blends beloved tradition with sleek modern elements:
The Design Philosophy Behind the New Look
Inviting storefront – The warm natural wood and ironwork coupled with large welcoming windows beckon customers inside
Exposed brick walls – Original interior brick left exposed adds vintage character contrasted with crisp white millwork
Classic lighting – Vintage-inspired pendant lights, chandeliers, and wall sconces emit a cozy glow
Modern counters – Sleek marble and gleaming metal display cases show off our creations
Contemporary art – Large original art pieces in bold colors enliven the space
Retro flooring – Classic black and white checkered tile flooring refreshed with new polished stone and wood plank accents
Updated branding – Our refreshed logo and packaging design with modern typography and blooming flowers
The thoughtful blending of old and new makes this new space distinctly ours. We can't wait to make memories here for years to come!
The New Layout: Designed for Efficiency and Comfort
The new cake shop layout focused on seamlessly merging form and function:
Spacious kitchen – Plenty of room for multiple bakers to create simultaneously
Bakery and coffee bar counter – Customers can sit and watch bakers in action while enjoying a beverage
Larger retail area – More room to browse and not feel crowded
Defined product sections – Displays organized by cupcakes, cakes, cookies etc for easy shopping
Enhanced ambiance – More places to sit and relax like the new cafe tables by the front window
ADA compliance – Wheelchair friendly counters and accessible bathrooms
Efficiency improvements – Smart shortcuts like a hallway between front and back instead of cut-throughs
Non-slip floors – Commercial kitchen floors designed to prevent slips
Ergonomics – Workstations at proper heights to improve employee comfort and safety
Utilities connections – Easy access to gas, electric, water for appliances
Form and function worked hand-in-hand for a space tailored specifically around our baking business.
The New Kitchen: A Baker's Dream
The new kitchen was custom designed for our bakery operation:
Increased capacity – Added more ovens, mixers, fridges and floor space
Specialty equipment – Added proofer, sheeter, dough rounder and other advanced tools
Enhanced lighting – Plenty of natural light plus task lighting over each station
Improved ventilation – Powerful exhaust hoods whisk away heat and aromas
Organized storage – Floor to ceiling shelves, racks and drawers for bulk ingredients
Friendly layout – Work triangles allow seamless movement between tasks
Food safe surfaces – Stainless steel tables, walls and flooring
Hands-free controls – Foot pedal water stations and sink actuators
Easy sanitation – Commercial dishwasher, sanitizing dish sinks
Accessible utilities – Conveniently located electrical outlets, gas lines and drains
We finally have a kitchen truly tailored to commercial baking – it's a dream come true!
The New Retail Space: A Treat for the Eyes
The new retail space enchants customers with its charm:
Display cases – Sparkling glass cases showcasing our creations
Accent lighting – Gentle lighting highlights focal displays
Artisan details – Handcrafted woodwork, tilework and textures
Inviting seating – Comfortable cafe tables perfect for socializing over coffee and desserts
Merchandising – Carefully styled shelves and displays to inspire purchases
Product organization – Clear sections for cakes, cupcakes, pies etc. makes shopping intuitive
Signage – Chalkboard menus and decorative signs share daily offerings
Views into bakery – Guests can watch the bakers at work
Accessible counters – Lowered section of counter for wheelchairs
Technology – Modern POS systems and credit card readers
Music – Upbeat playlists enhance the shopping experience
Aromas – Freshly baking treats fill the space with mouthwatering scents
We want guests to linger and savor the whole experience of shopping here.
The New Training Area: Sharing Our Passion for Baking
One exciting new addition is a dedicated baking training room:
Hands-on learning – Long stainless tables for hands-on lessons
AV technology – Mounted screens and cameras to project demos
AMPLE supplies – Fully stocked with ingredients, tools and appliances
Targeted lighting – Bright task lighting for precision work
Ample space – Comfortably accommodates 20 students
Visibility – View window into the main kitchen
Motivational decor – Fun wall graphics encouraging learning
Flexible configurations – Movable islands allow rearranging
Accessibility – Meets ADA requirements for access
Dual use – Doubles as employee training room
Now we can share our baking knowledge through public classes as well as employee education.
The New Packaging: A Reflection of Our New Identity
Along with our new space, we wanted packaging to reflect our evolved brand identity:
The Story Behind Our New Logo
Our new logo features:
Vintage script font reminiscent of our handwritten recipes
A silhouette of our founder piping flowers onto a cake
Vibrant watercolor flowers and accents
Prominent est. 1999 date showing our heritage
A heart shape encompassing the logo to show our love for baking
The logo captures our blend of timeless charm and modern vibrancy. We'll recognize it from a mile away!
The New Uniforms: Dressing for Success
Our new uniforms include:
Vintage inspired striped aprons in our signature colors
Bold patterned bandanas
Polo shirts embroidered with our new logo
Comfy clogs allowing employees to stand all day
Baseball caps keeping hair contained
Silicone wristbands referencing our values
The uniforms showcase our brand while prioritizing employee comfort and safety.
The New Website: Our Digital Storefront
To complement our new space, we also launched a newly redesigned website:
Responsive design – Adapts seamlessly to mobile
Vibrant new branding – Showcases our new logo and color palette
Easy online ordering – User-friendly interfaces to purchase treats
Highlight reels – Photos and videos showcase our offerings
Spotlights staff – Profiles let customers get to know our team
Interactive features – Users can upload cake photos and recipes
Robust search – Easy to filter and find exactly what you need
Google optimized – Improved SEO helps us stand out in search results
Social media links – Follow buttons make connecting easy
Secure checkout – Provides a safe purchasing experience
Order tracking – Users can follow order status from baking to delivery
The new website provides a best-in-class digital experience reflecting our passion for baking.
The Role of Social Media in Our Rebranding
Social media gives us a direct line to customers as we share our journey:
Before and after photos – Documenting the drastic transformation
Construction highlights – Cool behind-the-scenes peeks at the work in progress
Countdown posts – Building excitement as opening day nears
Staff spotlights – Profiles of the people who make the magic happen
Customer appreciation – Sharing joyful opening day reactions and reviews
Grand re-opening promotions – Contests, special offers, and teasers of new menu items
Ongoing menu previews – Daily drool-worthy glamour shots of our latest creations
Baker takeovers – Having staff take over our account for a day to share their passion
Customer participation – Encouraging Instagrammers to share photos of their in-store experiences
Social platforms make an invaluable tool for real-time storytelling and crowdsourcing customer reactions.
The New Marketing Strategy: Telling Our Story
Rebuilding expanded our marketing strategy:
Brand storytelling – Using the history and rebuild journey to foster an emotional connection with customers
Media partnerships – Working with local outlets to announce the rebuild
Photoshoot – New lifestyle imagery showcasing offerings in the new space
Grand re-opening event – Heavy promotion to drive buzz and traffic for the big unveiling
Advertising – Print, radio, digital, and billboard ads announcing our return
Email newsletter – Informative re-opening edition with insider tips for visiting
Direct mailing – Postcard mailing to neighborhoods nearby
Influencer outreach – Inviting prominent local bloggers and personalities for previews
Hashtag campaign – #betterthanever hashtag drives social media buzz
Digital ads – Geofenced ads target nearby neighborhoods
Search ads – Ads will appear in local business keyword searches
Welcome kits – Free treats for new visitors to introduce our offerings
Our integrated strategy presents the new cake shop as the ultimate neighborhood gathering place.
The New Partnerships: Building Relationships in the Community
We're forging new partnerships to strengthen community ties:
Local charities – Providing complimentary baked goods for their fundraisers and volunteering time
Schools – Sponsoring events and offering student field trips
Other local businesses – Cross-promoting and creating combo deals
Chamber of Commerce – Deepening involvement in our local business community
Farmers markets – Setting up booths with samples at local markets
Retirement communities – Delivering treats and spending time with residents
Culinary schools – Establishing internship and mentorship programs
Youth organizations – Sponsoring little league teams and activity groups
Women's groups – Hosting events and donating proceeds to women's charities
Local artists – Featuring rotating exhibits of local crafters and photographers
Being woven into the fabric of community life means so much to us. We can't wait to see these partnerships blossom.
The New Sustainability Initiatives: Baking Responsibly
With a new build, we took the opportunity to integrate green initiatives:
Energy efficient appliances – Ovens, lighting, HVAC system reduce energy waste
Water reduction – Low-flow fixtures cut water usage
Renewable energy – Roof solar panels provide clean electricity
Recycling/composting – Extensive recycling and composting program to minimize landfill waste
Sustainable ingredients – Ethically sourced cocoa, vanilla, coconut and so on
Green operations – Digital paperwork, eco-friendly cleaners, eliminating plasticware
Community partnerships – Working with neighborhood sustainability groups
Staff education – Comprehensive green training for all employees
Menu additions – New vegan and allergy-friendly items
We take our role as community stewards seriously and aim to lead by example.
The New Health and Safety Measures: Ensuring a Safe Experience
Providing an exceptional yet safe customer and employee experience drove every decision:
Ventilation – Hospital grade HVAC filtration
Handwashing – Frequent handwashing enforced
Sanitation stations – Hand sanitizer available throughout space
Social distancing capabilities – Spacious layouts allow space between groups
Contactless options – Contactless payment and interactions
Partitions – Protective glass barriers at high traffic points
Routine disinfection – Daily disinfecting of all public areas
Mask policies – Following current public health guidance on masks
Staff health monitoring – Employees self-monitor and stay home if unwell
COVID compliant – Adhering fully to all health department policies
We'll stay nimble and adapt our approach as public health needs evolve.
The New Employee Training Program: Investing in Our Team
With expanded operations, training staff is more crucial than ever:
Safety and compliance – Certification in food safety and health codes
Food production skills – Comprehensive kitchen training
Business technology – Point of sale, email, scheduling, POS systems
Customer service excellence – Roleplaying and workshops
Policies and procedures – Staff handbook covering employee policies
Ongoing learning – Monthly guest speakers on enrichment topics
Cross training – Rotating through different roles
Leadership development – Management candidate mentorship
Perks – Generous benefits, advancement opportunities, profit sharing
Our staff's passion is the heart of our business – we're committed to helping them thrive.
The New Customer Loyalty Program: Rewarding Our Patrons
To delight our longtime clientele, we developed a customer loyalty program:
Points for purchases – Earn points to redeem on rewards
Special discounts – Members-only monthly promos
Free birthday treat – Enjoy a free cupcake on your birthday
Exclusive events – Member sneak previews, tastings
Early access to new menu items – Try new creations before the public
Free deliveries – Earn free shipping once hitting point thresholds
Gifting – Send points to friends and family
Surprise perks – Random free add-ons to orders
Earned swag – Get shirts, stickers, and bags by hitting tiers
VIP service – Dedicated phone line, expedited orders
Loyalty programs make patrons feel like part of our family.
The New Delivery Service: Bringing Our Cakes to Your Doorstep
We're excited to now offer direct delivery:
Expanded radius – Deliveries available across the whole metro area
Temperature controlled – Insulated cases keep items fresh en route
Careful drivers – Extensive training to ensure gentle handling
Speed – Average under 60 minutes from order to doorstep
Friendly service – Drivers provide excellent customer service
Tracking – Customers can monitor order status in real-time
SMS updates – Get texts when order is confirmed, en route, delivered
Signature required – Ensuring orders get directly into customers' hands
Now customers can enjoy fresh, delicious treats without leaving home.
The New Catering Options: Making Your Events Sweeter
Our expanded kitchen allows us to offer catering:
Custom menus – Work with our pastry chef to craft the perfect menu
All dietary needs – Catering for gluten free, dairy free, vegetarian and more
Staffing – Our team handles setup, service, and cleanup
Rentals – Arrange tables, dishware, decor and more for a seamless event
Delivery – Hassle-free drop-off catering or full-service catering
Small or large events – Serve groups from 10 to 1000 with ease
Corporate catering – Office luncheons, company parties and meetings
Wedding cakes – Craft your dream cake for your big day
Now we can be part of making your special events tastefully memorable.
The New Custom Cake Service: Turning Your Ideas into Delicious Reality
If you can dream it, we can create it with our custom cakes:
Free consultations – Discuss your vision in detail with our cake designer
3D rendering – See a realistic preview of the cake digitally before we bake
Any size – Petite treats to towering multi-tiered masterpieces
Endless flavors – Over 20 flavors of cake and fillings to mix and match
Special diets – Vegan, egg free, nut free – we can customize
Themed detailing – Decorations suited to any occasion or interests
Handcrafted accents – Fresh flowers, chocolate accents, figurines
Delivery – Local delivery or worldwide shipping
Preservation – Options like freeze-drying to preserve your cake forever
Our cake designers love bringing unique visions to edible life!
The New Baking Classes: Learn from the Masters
Our new classroom space allows us to teach the secrets of our sweet success:
Classes for All Ages
Kids camps – Decorating, learning kitchen skills
Teen workshops -planning their own business
Adult group classes – Couples, friends, company offsites
Seniors – Social opportunities plus skill sharing
Class Themes
Cakes – Decorating, flavors, techniques
Cupcakes – Trendy designs, fillings, frosting
Cookies – Cutouts, piping, shaping
Pies – Perfect crusts, creative fillings, lattice tops
Holiday treats – Seasonal favorites
Wedding cakes – Modern trends and classic skills
Bakery fundamentals – Yeasted doughs, batters, pastry
Custom Options
Private events – Birthdays, bachelor/bachelorette parties
Corporate team building
Bridal showers
Fundraisers
Learning from our seasoned staff is the sweetest experience.
The New Community Outreach Programs: Giving Back to the Community
Giving back to our neighborhood is incredibly important to us. Some of the new ways we're contributing include:
Food donations – Providing unsold items each day to local shelters
School bake sales – Donating treats and time to support schools
Homeless dinners – Providing meals for unhoused residents
Meals on Wheels – Preparing and donating treats for seniors
Group home visits – Baking with at-risk teens and foster kids
Hospitality job training – Free culinary arts classes to those out of work
Birthday cakes for needy kids – Making sure every child has a special cake
Discounted treats for veterans and fixed-income seniors
Food pantry drives – Collecting ingredients for families in need
Being a force for good in the lives of our neighbors means the world. No one deserves a sweet treat more than those who need cheering up.
The New Investment in Technology: Baking in the Digital Age
We stepped into the digital age during our rebuild with new technology:
Enhanced point of sale – Integrated system seamlessly handles all transactions
Online ordering – Customers can order online for delivery or pickup
Digital displays – Menu boards, product photos, vital info for customers
Inventory management – Digital systems track real-time ingredient and product levels
Food cost analysis – Automated food cost tracking and control
Customer database – Centralized system with order history and preference info
Labor optimization – Scheduling aligned closely to sales patterns
Cloud-based backups – Offsite daily backups for maximum data protection
Expanded security – State of the art cameras and access controls
Technology allows us to operate seamlessly while focusing on what's most important – serving incredible products.
The New Plans for Expansion: Spreading the Joy of Baking
This new space positions us perfectly for future expansion when the time is right:
Centralized systems – Foundational technology to easily replicate
Streamlined menu – Efficient offerings we can duplicate consistently
Comprehensive training – Documented training makes expanding our team easier
Commissary capabilities – This kitchen can service additional locations
Adaptable layout – Format can be reproduced in different footprints
National brand potential – Our new positioning and packaging presents a scalable brand
Franchise resources – Systems allow us to explore franchising
Inside insights – Our project team gained invaluable experience they can apply
We're eager to bring the happiness of our treats to new neighborhoods and towns soon!
The Final Word: A Heartfelt Thank You to All
As we conclude this long letter, please accept our heartfelt thanks to everyone for your faith in us throughout the long journey of rebuilding our cake shop. We couldn't have done this without our community's support at every turn. Your enthusiasm reassures us this new space will fulfill its purpose – to bring our neighborhood together over a shared love of sweets. We hope you'll make memories here for years to come. Thank you for being part of our story!