Are you a vegan with a sweet tooth? Do you crave the rich, indulgent taste of chocolate cake but can't find a recipe that fits your dietary restrictions? Look no further! We have the perfect recipe for you that will satisfy your cravings and impress your non-vegan friends and family. In this article, we will walk you through the steps of making the best chocolate cake recipe for vegans that no one will even know is vegan.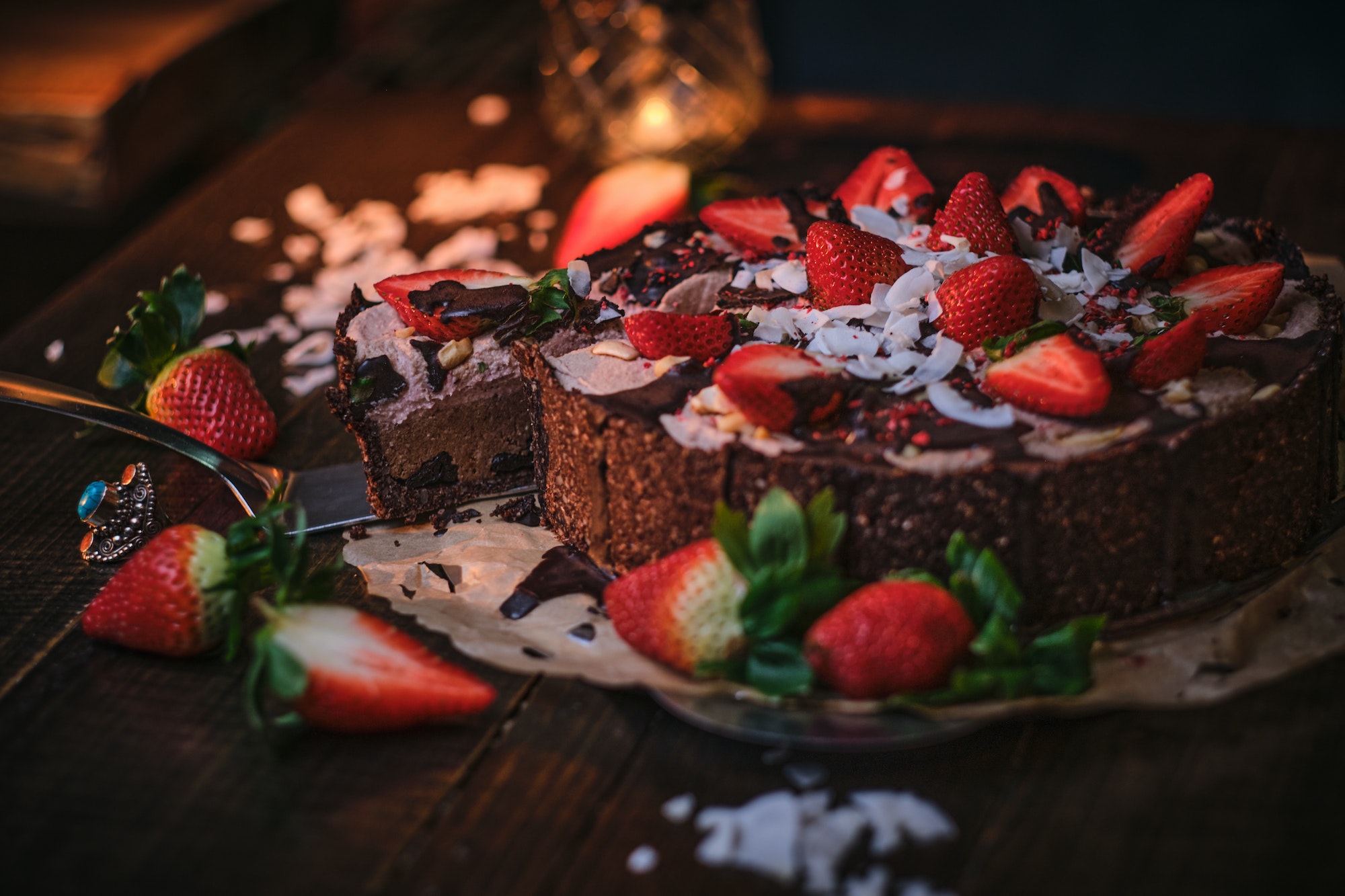 Ingredients
Before we get started, let's gather the ingredients we need to make this delicious cake. You will need:
2 cups all-purpose flour
2 cups granulated sugar
3/4 cup unsweetened cocoa powder
2 teaspoons baking powder
1 1/2 teaspoons baking soda
1 teaspoon salt
1 cup unsweetened almond milk
1/2 cup vegetable oil
2 teaspoons vanilla extract
1 cup boiling water
Instructions
Now that we have all the ingredients, let's get started on making the cake.
Preheat your oven to 350°F (175°C).
In a large mixing bowl, combine the flour, sugar, cocoa powder, baking powder, baking soda, and salt.
Mix in the almond milk, vegetable oil, and vanilla extract until well combined.
Carefully pour in the boiling water and mix until smooth.
Pour the batter into a greased 9×13 inch baking pan.
Bake for 35-40 minutes or until a toothpick inserted into the center comes out clean.
Let the cake cool completely before frosting.
Vegan Chocolate Frosting
What's a chocolate cake without frosting? This vegan frosting is the perfect addition to our chocolate cake recipe. Here's what you'll need:
1/2 cup vegan butter
2/3 cup unsweetened cocoa powder
3 cups powdered sugar
1/3 cup unsweetened almond milk
1 teaspoon vanilla extract
Now, let's make the frosting:
In a medium-sized mixing bowl, cream the vegan butter until smooth.
Add the cocoa powder and mix until well combined.
Gradually add in the powdered sugar, alternating with small amounts of almond milk.
Mix in the vanilla extract.
Continue mixing until the frosting is light and fluffy.
Serving
Once the cake has cooled and the frosting is ready, it's time to serve. Spread the frosting evenly over the cake and enjoy! You can also add a sprinkle of vegan chocolate chips or fresh fruit for added flavor and decoration.
Conclusion
In conclusion, this vegan chocolate cake recipe is the perfect dessert for any occasion. It's easy to make, delicious, and no one will even know it's vegan. With our step-by-step instructions and vegan frosting recipe, you can enjoy a rich and indulgent chocolate cake without compromising your dietary restrictions. Give it a try and let us know what you think!