Are you tired of baking a chocolate cake that always collapses in the middle? You're not alone. Many bakers struggle with this common problem. But fear not, we're here to help! In this article, we'll share our top tips and tricks for making a chocolate cake that won't collapse in the middle.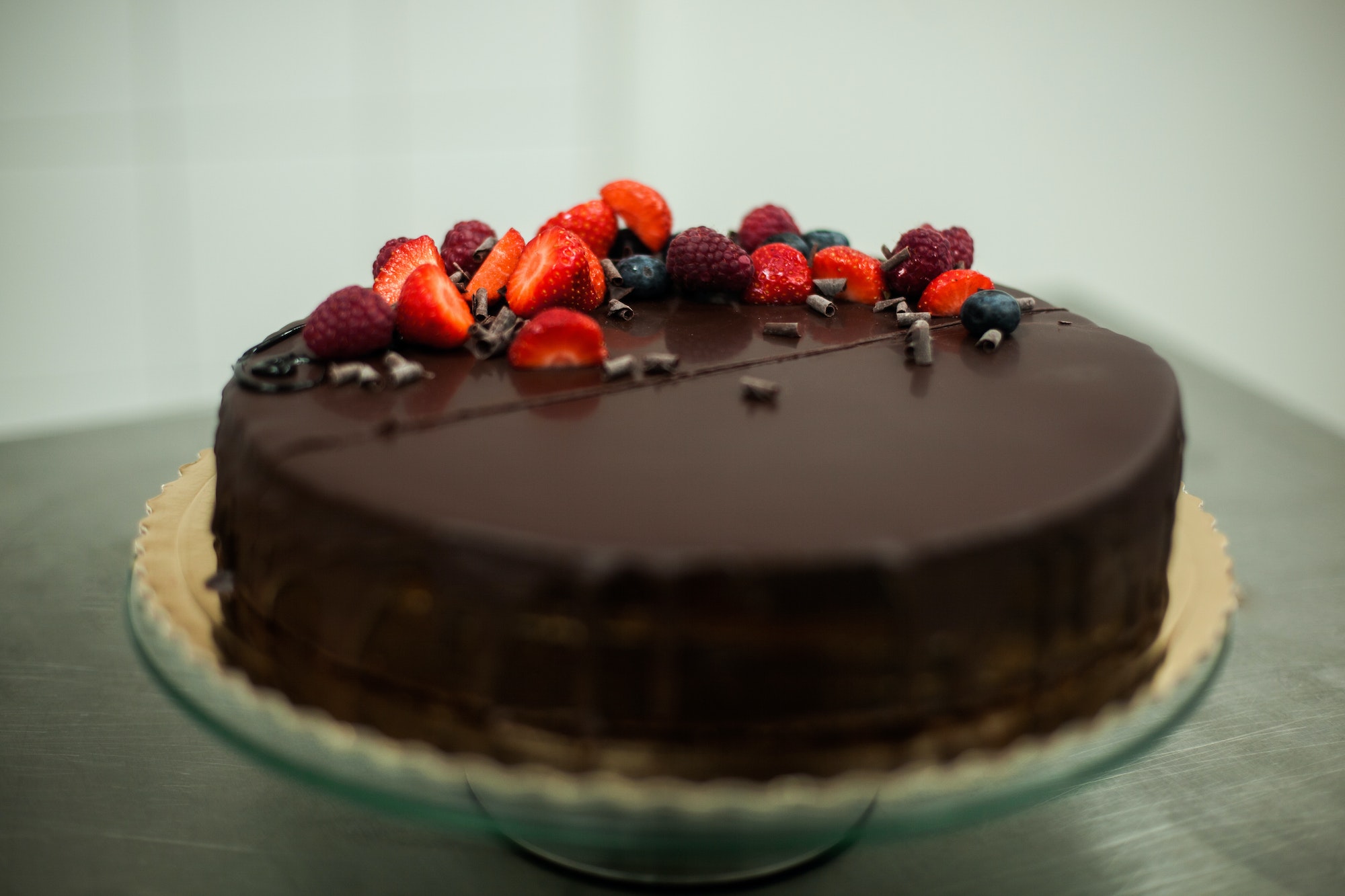 Ingredients
Before we dive into the steps for baking a perfect chocolate cake, let's first talk about the ingredients. To make a cake that won't collapse, you need to use high-quality ingredients. Here's what you'll need:
2 cups all-purpose flour
2 cups granulated sugar
¾ cup unsweetened cocoa powder
2 teaspoons baking powder
1 ½ teaspoons baking soda
1 teaspoon salt
1 cup buttermilk
½ cup vegetable oil
2 large eggs
2 teaspoons vanilla extract
1 cup hot water
Tips for Baking
Now that you have all your ingredients, it's time to start baking. Here are a few tips to keep in mind when baking your chocolate cake:
1. Preheat Your Oven
Preheat your oven to 350°F (180°C) and grease two 9-inch (23cm) cake pans with butter or cooking spray.
2. Sift Your Dry Ingredients
Sift your flour, sugar, cocoa powder, baking powder, baking soda, and salt together in a large mixing bowl. Sifting will help to remove any lumps and ensure that the ingredients are well combined.
3. Mix Your Wet Ingredients
In a separate mixing bowl, whisk together your buttermilk, vegetable oil, eggs, and vanilla extract.
4. Combine Your Wet and Dry Ingredients
Slowly add the wet ingredients to the dry ingredients, mixing until just combined. Don't overmix, as this can cause your cake to collapse in the middle.
5. Add Hot Water
Add the hot water to the batter and stir until well combined. The batter will be thin, but don't worry, this is normal.
6. Bake Your Cake
Divide the batter evenly between the two greased cake pans and bake for 30-35 minutes, or until a toothpick inserted into the center of the cake comes out clean.
7. Let Your Cake Cool
Once your cake is done baking, let it cool in the pan for 10 minutes before removing it and placing it on a wire rack to cool completely.
Conclusion
And there you have it, our top tips and tricks for making a chocolate cake that won't collapse in the middle. Remember to use high-quality ingredients, sift your dry ingredients, don't overmix, and add hot water to your batter. Follow these steps, and you'll have a delicious chocolate cake that's sure to impress. Happy baking!