Your wedding day is a momentous occasion, and the wedding cake is one of its most iconic symbols. Choosing the perfect cake can be daunting, but with a little planning and guidance, you can make the best decision for your special day. This article will discuss choosing the perfect wedding cake, considering factors like budget, cake designer, size, flavour, design, and delivery.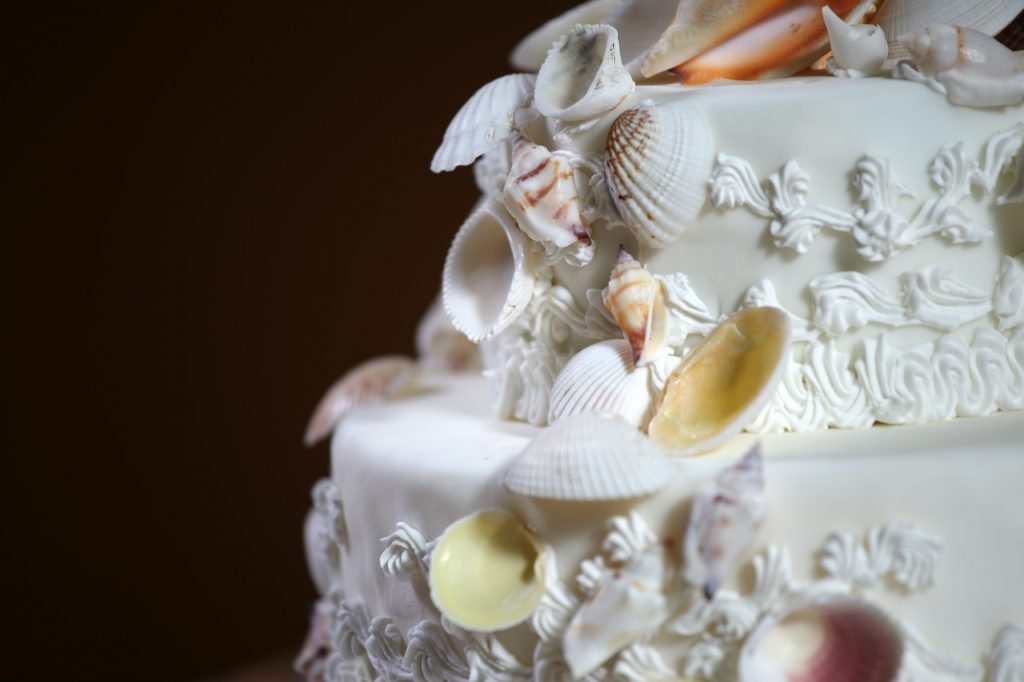 Understanding the Importance of the Wedding Cake
The wedding cake is more than just a dessert; it symbolises unity and celebration. Cutting the cake together signifies the beginning of your life as a married couple, and sharing it with your guests represents the joy of sharing your happiness with loved ones. Keep this symbolism in mind as you choose the perfect cake for your wedding.
Establishing Your Wedding Cake Budget
Before diving into the cake selection process, determine your budget. The cost of a wedding cake varies significantly based on factors like size, design, and ingredients. Establishing a budget will help you narrow your options and communicate more effectively with potential cake designers.
Choosing the Right Cake Designer
Referrals and Testimonials
Begin your search for a cake designer by seeking referrals from friends, family, or your wedding planner. Online reviews can also provide valuable insight. Look for testimonials that speak to the designer's creativity, attention to detail, and professionalism.
Expertise and Design Style
Schedule consultations with a few potential cake designers. Discuss your ideas and preferences, and review their portfolios to ensure their design style aligns with your vision. Don't be afraid to ask questions about their experience and expertise.
Deciding on the Cake Size and Shape
Guest List Considerations
The size of your wedding cake should reflect the number of guests attending. A general rule of thumb is to plan for one slice per guest. Discuss with your cake designer the appropriate size based on your guest list.
Venue and Table Space
Consider the layout and space at your venue when choosing your cake's shape and size. A large, multi-tiered cake may not be suitable for a small, intimate venue, while a small cake may appear underwhelming in a grand ballroom.
Selecting the Perfect Cake Flavour
Traditional Flavours
Classic cake flavours like vanilla, chocolate, and fruitcake are popular wedding choices. These flavours are tried and tested and cater to a wide range of tastes. However, don't feel restricted to traditional flavours if they don't appeal to you.
Unique Flavours and Combinations
Explore unconventional flavours and combinations to make your wedding cake truly unique. Consider options like salted caramel, lavender, or sweet and savoury. Discuss your flavour ideas with your cake designer to ensure they complement each other well.
Cake Design and Decoration
Matching the Wedding Theme
Your wedding cake should reflect the overall theme and style of your event. Consider elements like colour schemes, floral arrangements, and even the wedding dress when discussing design ideas with your cake designer. For example, a rustic wedding might call for a naked cake adorned with fresh flowers, while a glamorous event may require a cake with metallic accents and intricate sugar work.
Choosing the Right Cake Topper
The cake topper is the crowning jewel of your wedding cake. It can be a traditional bride and groom figurine, a monogram, or even a custom design that reflects your personality as a couple. Choose a topper that complements the overall design of the cake and represents your unique love story.
Tasting and Sampling
Before committing to a specific cake flavour and design, schedule a tasting session with your cake designer. This is an opportunity to sample different flavours and discuss potential allergies or dietary restrictions. Be sure to provide feedback and ask for adjustments if needed.
Planning the Cake Delivery and Set-Up
Coordinate with your cake designer to plan the delivery and set-up of your wedding cake. Ensure they have the necessary details, like the venue address and contact information for your wedding planner or venue coordinator. Discuss the best time for delivery and set-up to avoid any last-minute surprises.
Conclusion
Choosing the perfect wedding cake requires careful planning, open communication, and a clear vision. By establishing a budget, selecting a skilled cake designer, and considering factors like size, flavour, and design, you can create a memorable centrepiece for your special day.
Frequently Asked Questions
How far in advance should I order my wedding cake? It's best to start selecting a cake designer and discussing your ideas at least six months before your wedding. This allows ample time for consultations, tastings, and adjustments.
Can I have multiple flavours in my wedding cake? Absolutely! Many couples choose different flavours for each cake tier, offering a variety of options for their guests.
What if I have guests with dietary restrictions? Discuss any dietary restrictions with your cake designer, as they can often create alternative options, such as gluten-free or vegan cakes, to accommodate your guests' needs.
How should I store the leftover wedding cake? Leftover cake should be stored in an airtight container in the refrigerator or freezer. If you wish to save the top tier of your cake for your first anniversary, wrap it tightly in plastic wrap and aluminium foil before freezing.
Do I need a cake stand? A cake stand not only elevates the presentation of your wedding cake but also provides support and stability. Discuss the appropriate cake stand size and style with your designer or wedding planner.