Decorating a cake can be a fun and creative process, but it can also be daunting for beginners. Whether you are a novice baker or an experienced one, you want your cake to look as good as it tastes. Here are some expert tips for stunning cake decoration.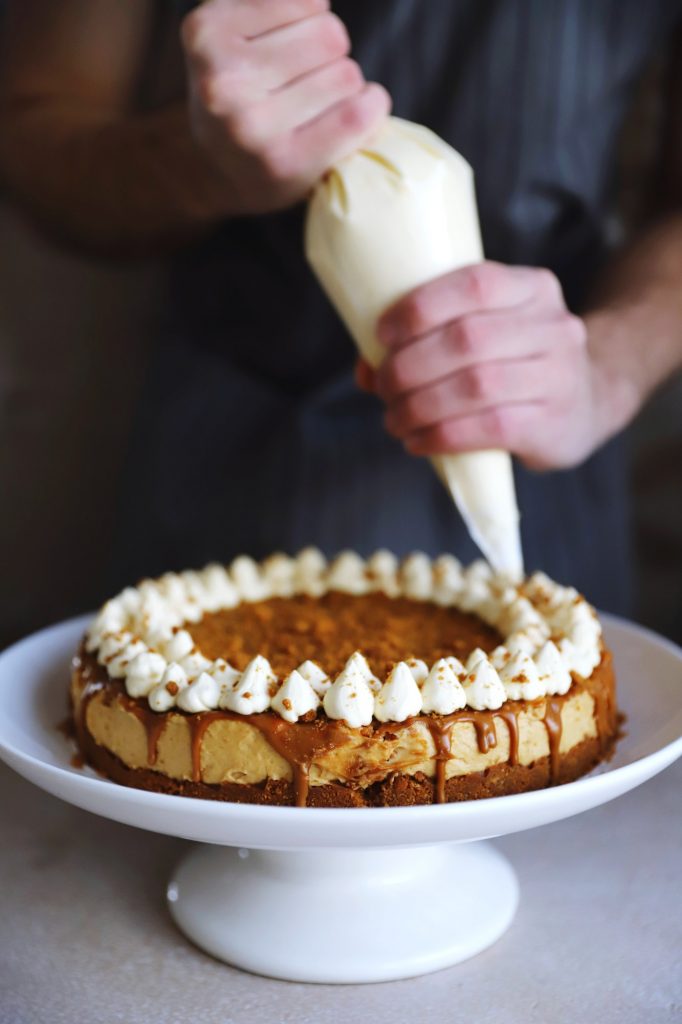 Table of Contents
Introduction
Understanding Your Cake and Frosting
Preparing Your Cake for Decorating
Choosing the Right Decorating Tools
Basic Cake Decorating Techniques
Advanced Cake Decorating Techniques
Adding Finishing Touches
Troubleshooting Common Cake Decorating Issues
Storing and Transporting Your Decorated Cake
Conclusion
FAQs
1. Introduction
Cake decoration is the art of enhancing the appearance of a cake using frosting, icing, fondant, or other edible materials. Whether decorating a cake for a special occasion or just for fun, it is important to have the right skills, tools, and techniques to create a beautiful and professional-looking cake.
2. Understanding Your Cake and Frosting
Before decorating your cake, you must understand the type of cake and frosting you are working with. Different cakes and frostings have different textures, consistency, and flavours, which can affect the final look of your cake. For instance, a dense cake like a pound cake will require a different decorating approach than a light and fluffy sponge cake. Similarly, buttercream frosting will behave differently than cream cheese frosting.
3. Preparing Your Cake for Decorating
You need to start with a well-prepared cake to achieve stunning cake decoration. This means your cake should be level, moist, and crumbs-free. You can level your cake using a cake leveller or a serrated knife. You should also crumb-coat your cake with a thin layer of frosting to seal in the crumbs before applying the final layer of frosting.
4. Choosing the Right Decorating Tools
Having the right tools can make a big difference in the outcome of your cake decoration. Some essential tools for cake decorating include piping bags, tips, offset spatulas, turntables, cake stands, and stencils. Invest in high-quality tools that will last and give you the best results.
5. Basic Cake Decorating Techniques
There are several basic cake decorating techniques that every baker should know. These include piping, spreading and smoothing frosting, creating borders, writing messages, and making rosettes. With practice, you can master these techniques and use them to create a wide range of cake designs.
6. Advanced Cake Decorating Techniques
Once you have mastered the basic cake decorating techniques, you can move on to more advanced ones. These include making fondant decorations, creating edible flowers, using moulds, airbrushing, and painting cakes. These techniques require more skill and practice but can result in stunning and impressive cake designs.
7. Adding Finishing Touches
Adding finishing touches to your cake can take it from good to great. Some simple finishing touches include adding fresh fruit, chocolate shavings, or sprinkles to your cake. You can add elaborate finishing touches like creating sugar flowers, edible figurines, or using gold leaf.
8. Troubleshooting Common Cake Decorating Issues
Even the most experienced cake decorators encounter problems from time to time. Some common cake decorating issues include air bubbles in frosting, uneven layers, and melting frosting. You can troubleshoot these issues with a few tips and tricks and still create a stunning cake.
9. Storing and Transporting Your Decorated Cake
Once you have decorated your cake, you want to ensure it stays fresh and intact until it is time to serve it. To store your decorated cake, cover it with a cake dome or plastic wrap and keep it in a cool, dry place. If you need to transport your cake, place it on a sturdy cake board and secure it with a non-slip mat or a towel to prevent it from sliding. Transporting your cake in a level position is also important to avoid any damage to the decoration.
10. Conclusion
Decorating a cake can be a rewarding and enjoyable experience if you have the right tools, techniques, and skills. Following these expert tips, you can create stunning cake designs to impress your guests and satisfy your taste buds. Remember to be patient, practice, and have fun with your cake decoration journey.
11. FAQs
What is the best type of frosting for cake decorating?
The best type of frosting for cake decorating depends on the cake you are working with and your preference. Buttercream frosting is the most versatile and easy to work with, while fondant frosting gives a sleek and polished look.
How do I prevent air bubbles in my frosting?
To prevent air bubbles in your frosting, mix it at a low speed and avoid overbeating. You can tap the bowl on the counter to release air bubbles before applying the frosting.
How do I create a smooth and even layer of frosting on my cake?
To create a smooth and even layer of frosting on your cake, use an offset spatula and apply a thin layer of frosting first to seal the crumbs. Then, apply a thicker layer of frosting and use a bench scraper or a spatula to smooth the surface.
Can I decorate a cake with fresh flowers?
Yes, you can decorate a cake with fresh flowers, but make sure to use edible flowers free from pesticides and toxic substances. You should also wash and dry the flowers before using them and insert them into the cake using floral picks or toothpicks.
How long can I store a decorated cake?
A decorated cake can be stored for up to three days in a cool, dry place or the fridge. However, the quality of the decoration may deteriorate over time, so it is best to serve the cake as soon as possible after decorating.